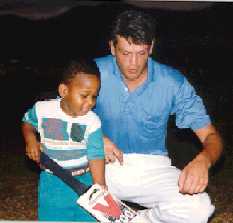 In 1996, Jason Barry from Leicestershire in the United Kingdom, set off on a most ambitious odyssey - to play cricket in 100 countries of the world.

Three years on and over 75 countries later, Jason is now on the final leg of this most remarkable journey.

This site is Jason's link with the outside world. Here you will be able to read about his adventures and experiences, and follow his progress on this record-breaking tour.

Thanks to his efforts and the assistance and generosity of many people and corporations all over the world, the Tour has so far raised over $100,000 for charities world-wide. With your help, it can raise even more!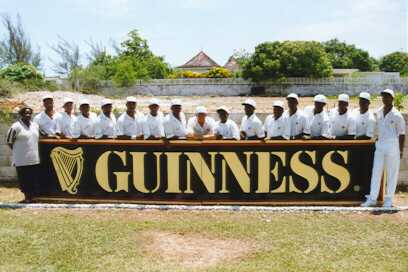 The 50th match of the tour, in Montego Bay. Thanks to Sandals Resorts!

With help from his assistant, Marianne Christoffersen, Jason is also filming the Tour for the most comprehensive travel guide ever undertaken by one man.
A WORD ABOUT OUT SPONSORS
The tour would never have happened without the strong support of a number of brilliant sponsors. Thanks folks! Please take a moment to visit their pages - click here or on the Sponsors link on the left of this page to find out more.
This site is updated every few weeks - please bookmark it, and visit us again soon for the latest news!